Jewellery is a very personal belonging. It has different effects on different people. Some remind you of someone or evoke a certain emotion. Some remind of family or restoring a broken heart.
Catching damages in your favourite pieces of jewellery is a great way to keep its lifespan. Sometimes when the damage is caught early, jewellery repair can be done within a few bucks.
When the damage is simple, it can be detected with a little observation. Want to know the most common types of jewellery damage?
Learn for yourself in this article.
Prong Re-Tipping or Replacement
Prongs help to hold on to the stones on your favourite jewellery. They may fall out sometimes when while doing house chores. With damaged prongs, it is easy to detect. If it doesn't look like the rest of the prongs or it is getting snagged in your clothes—time to change it. Get your jewellery inspected by a skilled jeweller. They will bend the prong back, re-tip or even replace it if needed.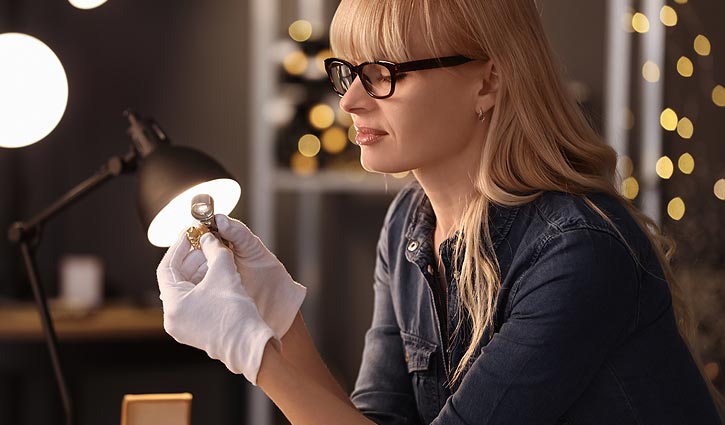 Jewellery Resizing or Soldering
This happens with rings and bracelets often.
Your finger size can change due to changes in body weight, weather, and lifestyle. If you are tired of having your ring sliding off your fingers, or being too tight to wear, you need to get it resized.
Soldering your engagement rings or wedding band will make it stay put, preventing further damage. Resizing jewellery prevents metals, diamonds, and other stones from getting scratch marks. It is better to get your ring resized from the very pace you bought it.
Clasp Repair
You have a favourite neckpiece that you wear daily. It goes with every outfit, every occasion—it's perfect! However, with daily wear and tear, the clasps of the chain can get loose.
It is a very common jewellery damage that requires fast repairing. A professional jewellery repair service in London will change the clasp, matching with the quality of the broken piece. Typically, for professional companies like Prestige Valuations, these things can be done within a few days. An effortless transition to your favourite necklace!
Stone Replacement
Dented prongs or sharp blows can result in stones getting loose or falling off. Chipped stones can be caught early by a routine jewellery inspection. Often with vintage jewellery, appraisers spot loose stones during jewellery valuations.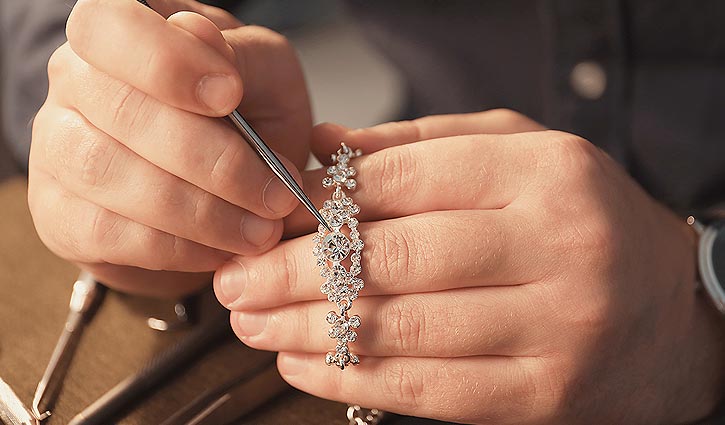 Sometimes, people get stone replacements on old jewellery to give them a new look. It is also done during a celebration of a milestone, like 10 years of the marriage celebration, 18th birthday, etc.
Regular Polishing and Cleansing
Just like us, your jewellery needs care and love. And that comes in the form of polishing services.
The residue left from lotion, soap, food can leave our beloved pieces dull. Regular cleaning and polishing will extend the lifespan of your jewellery.
Ring Head Setting or Replacement
Sometimes you detect prong damage and you repair it. But oftentimes, when gone unnoticed several other prongs can get damaged.
It usually happens for old heirloom jewellery pieces which haven't received cleaning or polishing services in months. Ring head setting or replacement is a jewellery repair when multiple prongs are damaged. Usually, it happens in the place that holds the diamond. 
Find a reliable jeweller who has expertise in repairing ring heads. The prongs will most likely be replaced and leave you with a tighter, more secured hold. It saves money by keeping the precious stone safe.
We hope that now you can identify these common damages in your jewellery pieces and get them repaired soon. Get your jewellery inspected from time to time.
Just to be safe, it is always advisable to get expensive jewellery appraised. Jewellery valuations help in many ways. It keeps a record of your jewellery that helps in case of burglary, losing precious stones or other mishaps.