IB DP Mathematics is one of the most challenging parts of the IB Diploma Program curriculum, so it is no surprise if you need extra help to deal with it. IBDP Math HL syllabus covers a lot of topics and high-end subject information. With so much on a platter, the students cannot afford to fall behind. So, now the question is "What does it take to get a 7/7 in HL Math". This is the ultimate concern of every student with an IB diploma. Let's discuss the following study techniques that can help you get 7 on 7 in High-level math.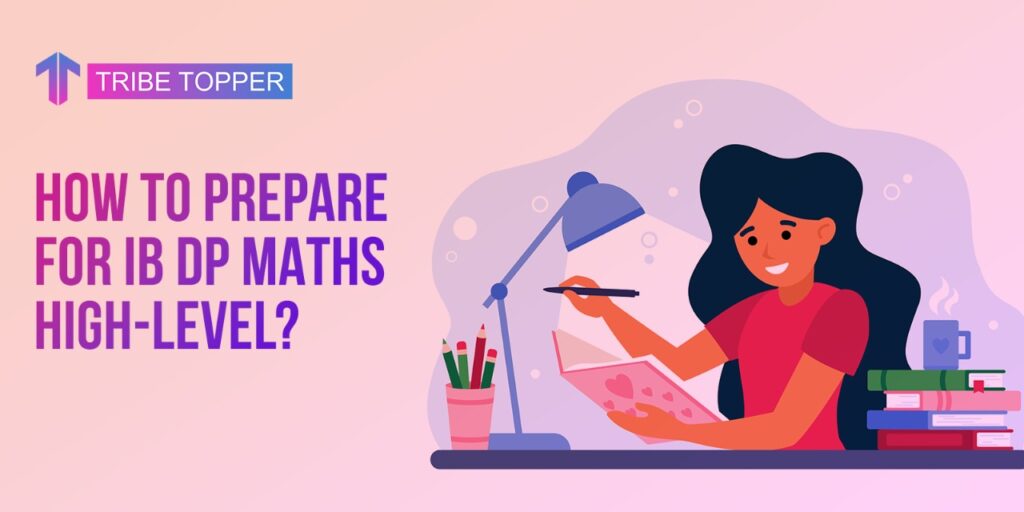 Detect your strengths and weaknesses in Math –
Students must start by solving book problems after every section to assess their shortcomings in the given specific topic. You can thoroughly read and understand every section and later solve the past exam question on a topic. It will help in solving any doubts right away without getting piled up.
Check on the course your college wants –
Many colleges require you to take a specific IB Math course or require you to take a high level instead of a standard level. Even if you are not certain about the colleges, you are applying to think about what courses and colleges you might want to apply to limit your options later by choosing the wrong course now. If your colleges offer course credit for any of the IB courses, which would allow you to skip an introductory college course later.
Be mindful of the time devoted to solving questions –
Getting the correct answers is not enough, but the most crucial thing is to check the time you devote to solving one question. Students must time limit themselves and practice every single question until they can answer it. One can analyze every problem, count the number of steps taken, and compare it with the number of steps involved in the answers.
Learn to control the concentration curve –
The concentration curve shows the change in focus concerning time. Scientifically, the concentration curve for students follows the repetitive cycle of increasing from zero, reaching an apex, and then falling back to zero. Students must train themselves in such a way that the gap between the increasing and decreasing portion of the curve increases in the first set of 6–8-mark questions.
Remember the essential formulas –
With a standardized test like GSCE and many others, the aim should be to solve questions with the least amount of time and effort while getting maximum marks in IBDP Maths. Along with learning the formulas, by reciting them, students derive them and ace to solve problems.
Clear the concepts in the theory part –
If you make it clear on Math AA for a theoretical part for those who want to rigorously understand mathematics, specifically calculus. If you are planning to pursue a career in science, engineering, or mathematics, which could be more important?
Don't be overdependent on your calculator –
For Math AA, students will need to take one test without a calculator. One should be confident in performing basic calculations, including simple algebraic operations, and trigonometric, without a calculator. This might also require a lot of practice, so make sure to use all the manual calculations right from the beginning. It could eventually boost your speed in a way that you won't have to worry about the time required to solve during the exams.
Utilize online resources to improve understanding –
If you think you're still struggling to understand something, try looking for resources and explanations. There are a lot of articles and videos that are not specific to this course but will give you a good intuition for the material you are covering.
Also Read Education Blog
Ask more questions –
To get more clarification, you would have to ask more relevant questions of your teachers. Don't be afraid to ask your teacher to go over something you didn't understand once more. You do have a solid conceptual understanding of any course. The right foundation will make you feel more confident about solving any question.
Practice with previous year's question papers –
Even though every year the syllabus is updated, many of the actual exam questions will be one topic covered in the old Math High-Level course. Only the pattern of questions might be similar. You can start practicing with the previous year's question papers to improve your problem-solving and time-management skills.
Conclusion –
IBDP Maths is fun once you get to know how it works, the formulas, and the tricks to solve the question. One could either approach your teacher or follow any specific guide online, like the one shared by Tribe Topper. They share the best study material for IBDP's all subjects, which can help you in getting 7/7 in the subject. So, start following Tribe Topper and get the best study materials for IBDP.