Who Invented Math? Some Quick Facts
| | |
| --- | --- |
| Mathematics was not invented by a single person, but rather developed over centuries by various civilizations. | The earliest evidence of mathematical activity dates back to ancient Mesopotamia, around 3000 BCE. |
| Ancient Egyptians used basic arithmetic and geometry for practical purposes, such as measuring land and constructing buildings. | The ancient Greeks, including mathematicians like Pythagoras and Euclid, made significant contributions to the development of mathematics. |
| The Indian mathematician Aryabhata introduced the concept of zero and the decimal number system, influencing the mathematics of future civilizations. | During the Islamic Golden Age, Islamic scholars such as Al-Khwarizmi contributed to the development of algebra and introduced systematic methods for solving equations. |
| In the Renaissance period, mathematicians like Leonardo Fibonacci popularized Hindu-Arabic numerals and introduced new mathematical notations. | Sir Isaac Newton and Gottfried Wilhelm Leibniz independently developed calculus in the 17th century, revolutionizing the field of mathematics. |
| Mathematicians in the 19th and 20th centuries, such as Carl Friedrich Gauss, Bernhard Riemann, and David Hilbert, laid the groundwork for modern mathematics. | Mathematics continues to evolve and expand with ongoing research and contributions from mathematicians worldwide. |
who invented maths?
Mathematics is an ancient discipline that has played a fundamental role in shaping human civilization. From counting objects to solving complex equations, math has been integral to our lives. Have you ever pondered about who invented math? This article will take a comprehensive journey through the history of mathematics, exploring its origins and the contributions of various civilizations and individuals.
Introduction
As we know it today, mathematics has evolved over thousands of years, with different cultures and civilizations making significant contributions to its development. The story of math begins in ancient times when early mathematical systems laid the foundation for future advancements.
Origins of Mathematics
Early Mathematical Systems
Mathematics can be traced back to prehistoric times when early humans began using rudimentary counting methods. They used tally marks and simple symbols to keep track of their possessions and measure quantities. These primitive mathematical systems gradually evolved as human societies became more complex.
Contributions of Ancient Civilizations
Remarkable mathematical contributions were made by ancient civilizations like the Egyptians, Mesopotamians, and the Indus Valley civilization. The Egyptians developed a system of hieroglyphic numerals and used basic arithmetic for trade and construction. The Mesopotamians, on the other hand, were the first to develop a positional number system, which later influenced the development of the decimal system.
The Greek Era
The ancient Greeks hold a widely recognized reputation as the trailblazers of mathematics. Their intellectual curiosity and logical reasoning led to groundbreaking discoveries in various branches of mathematics.
Pythagoras and Geometry
Pythagoras, a Greek mathematician, and philosopher, is famous for his theorem, which states that In a right-angled triangle, the sum of the squares of the two shorter sides is equal to the square of the hypotenuse. This discovery revolutionized geometry and laid the foundation for trigonometry.
Euclid and the Elements
Euclid, a Greek mathematician, is known for his work "Elements," a comprehensive compilation of mathematical knowledge at that time. It covers various branches of mathematics, including geometry, number theory, and algebra. Euclid's work served as a textbook for mathematical education for over two thousand years.
The Islamic Golden Age
From the 8th to the 14th century, a period known as the Islamic Golden Age, Islamic scholars made significant advancements in mathematics and preserved the knowledge of ancient civilizations.
Algebra and Algorithms
Islamic mathematicians, such as Al-Khwarizmi, made remarkable contributions to algebra. al-khwarizmi's book "Algebra" introduced systematic methods for solving linear and quadratic equations, laying the foundation for modern algebraic notation and algorithms.
The Decimal Number System
The decimal number system, widely used today, originated during the Islamic Golden Age. Islamic mathematicians introduced the concept of zero and developed decimal positional notation, which greatly enhanced numerical calculations.
Renaissance and Scientific Revolution
The Renaissance marked a resurgence of interest in mathematics, driven by the rediscovery of ancient mathematical texts and the development of new mathematical techniques.
Mathematical Innovations
During this era, mathematicians made significant strides in various areas of mathematics. Algebra, geometry, and calculus advancements paved the way for new scientific discoveries and engineering feats.
Newton and Calculus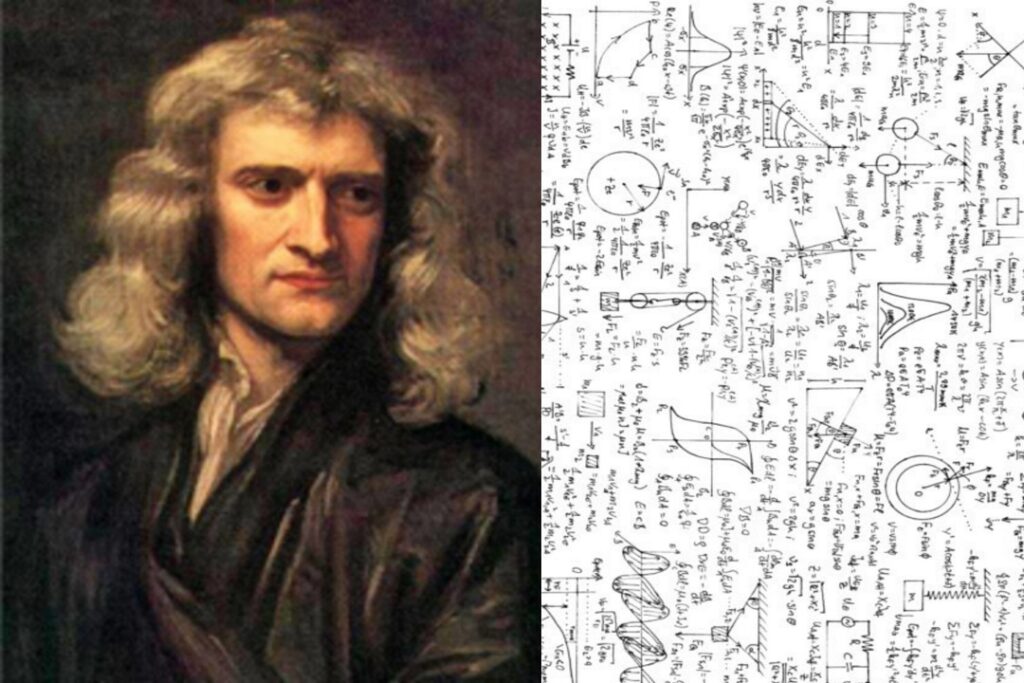 An English mathematician and physicist, Sir Isaac Newton, was the developer of the mathematical framework known as calculus. This revolutionary branch of mathematics provided a new tool for solving problems involving rates of change and opened the doors to understanding motion, physics, and many other fields.
Modern Mathematics
In the modern era, mathematics has continued to expand, exploring abstract concepts and pushing the boundaries of human knowledge.
Set Theory and Formal Logic
Mathematicians like Georg Cantor and Bertrand Russell significantly contributed to set theory and formal logic. Set theory laid the foundation for modern mathematical analysis, while formal logic provided a rigorous framework for reasoning and proof.
Read More: Vint Cerf Wiki: Vint Cerf Net Worth, Early Life, Career, And More Info
Abstract Algebra and Number Theory
Abstract algebra and number theory have become areas of intense study in modern mathematics. These branches delve into the properties of numbers, groups, rings, and fields, exploring abstract structures and their applications in cryptography, coding theory, and computer science.
Mathematics in the Modern World
In today's interconnected and technology-driven world, mathematics shapes our daily lives and drives innovation in various fields.
Data Analysis and Statistics
The ability to collect, analyze, and interpret data has become increasingly important in almost every industry. Mathematical tools and techniques, such as statistical analysis and probability theory, help us make sense of An English mathematician and physicist, Sir Isaac Newton, was the developer of the mathematical framework known as calculus.
Financial Mathematics
Mathematics is crucial in finance, where complex calculations and risk analysis are integral to investment strategies, portfolio management, and financial modeling. Concepts like compound interest, derivatives, and optimization are essential for understanding and managing financial systems.
Cryptography and Cybersecurity
In an age of digital communication and information exchange, cryptography and cybersecurity are vital for protecting sensitive data and ensuring secure transactions. Mathematics provides the foundation for encryption algorithms, digital signatures, and secure communication protocols, safeguarding our online interactions.
Artificial Intelligence and Machine Learning
Artificial intelligence (AI) and machine learning heavily rely on mathematical concepts and algorithms. Mathematical models and statistical techniques drive the development of AI systems, enabling tasks such as pattern recognition, natural language processing, and predictive analytics.
Conclusion
The invention of mathematics is a collective effort spanning thousands of years and various civilizations. From the early mathematical systems to the contributions of the Greeks, the Islamic Golden Age, and modern advancements, mathematics has evolved into a vast and intricate discipline. Its applications permeate every aspect of our lives, from science and technology to economics and art.
Apart from this, if you are interested to read an amazing article on Choose The Right School for your Kid, then visit our Education category.
Frequently Asked Questions (FAQs)
Who is considered the father of mathematics?

The ancient Greek mathematician Pythagoras is often called the father of mathematics due to his foundational work in geometry and number theory.
When was the decimal number system invented?
The decimal number system emerged during the Islamic Golden Age, which spanned from the 8th to the 14th centuries.
How did mathematics contribute to the scientific revolution?
Mathematics provided the language and tools necessary for understanding and describing the physical world, enabling scientists to formulate precise theories and make accurate predictions.
What are some practical applications of abstract algebra?
Abstract algebra finds applications in various fields, including cryptography, coding theory, computer science, and physics.
Why is mathematics important in everyday life?
Mathematics is crucial in everyday life, from managing finances and measuring quantities to understanding patterns and making informed decisions.