Wedding season has started again and it is your time to expand your wardrobe with various colorful ethnic clothing. After all, nobody says to celebrate the wedding season in traditional attire. If you are unsure about where to start? We bring you some essential ethnic components for your comfort and ease.
Pretty Tunics
For those who want to have a cool and laid-back fabric then a cumbersome and blingy, ethnic tunic is like a lifesaver for them. You can choose from a wide variety of designer ethnic tunics available in airy comfort and soft materials. Choose a variety of traditional prints with age-old techniques and methods including kalamkari fabric and Ajrakh print. To stay mod with the fashionable outfit, wear ethnic tunics and dress as palazzos and pants.
Detailed scarves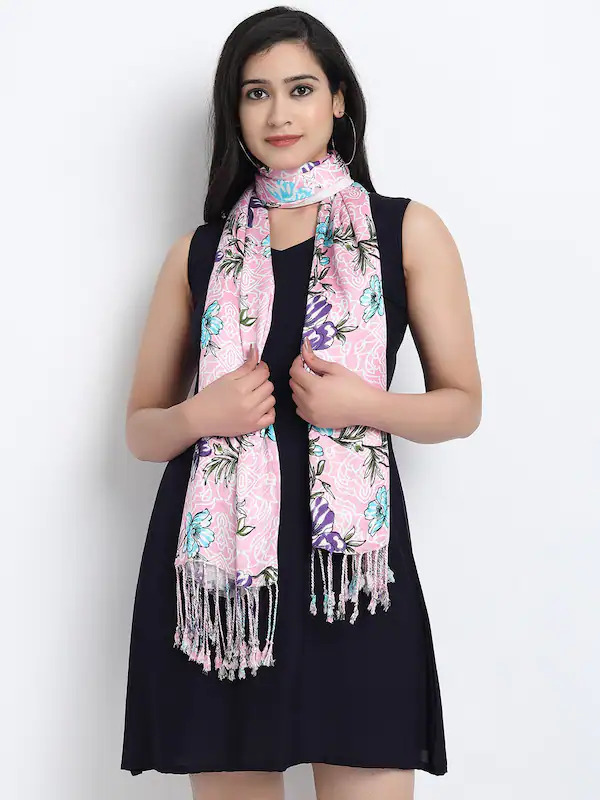 If you think that scarf is just to keep you warm during the winter season, you are mistaken especially when it comes to fashion. The most fashionable accessories you must have for a flexible wardrobe are ethnic scarves. A scarf is an amazing thing for your outfit and we say 'hoard' because one is never enough. Due to this, we offer a wide collection of printed ethnic scarves. These can be used to enhance your ethnic clothing as well as a modern touch to your ethnicity. If you want a fusion look, think about pairing your tunic dress with a pom-pom style in an ethnic print. The only thing you need to add is to give a touch of an ethnic scarf, no matter what style you opt for.
Exceptional printed kurtas
The graceful presence of hand-block printed fabric belongs to your ethenic wardrobe. This ancient art has been a center of attraction due to its timeless appeal and elegance. If you want a traditional closet, be sure to have an ajrakh, bagru, and Sanganeri hand-block kurta. Shop from a large variety of hand-block kurtas from online sources. We are happy to say that we have preserved this iconic work of art all in its splendor. To get the holiday spirit, wear this with dazzling jewelry and embellished shoes.
Flowy ethenic dresses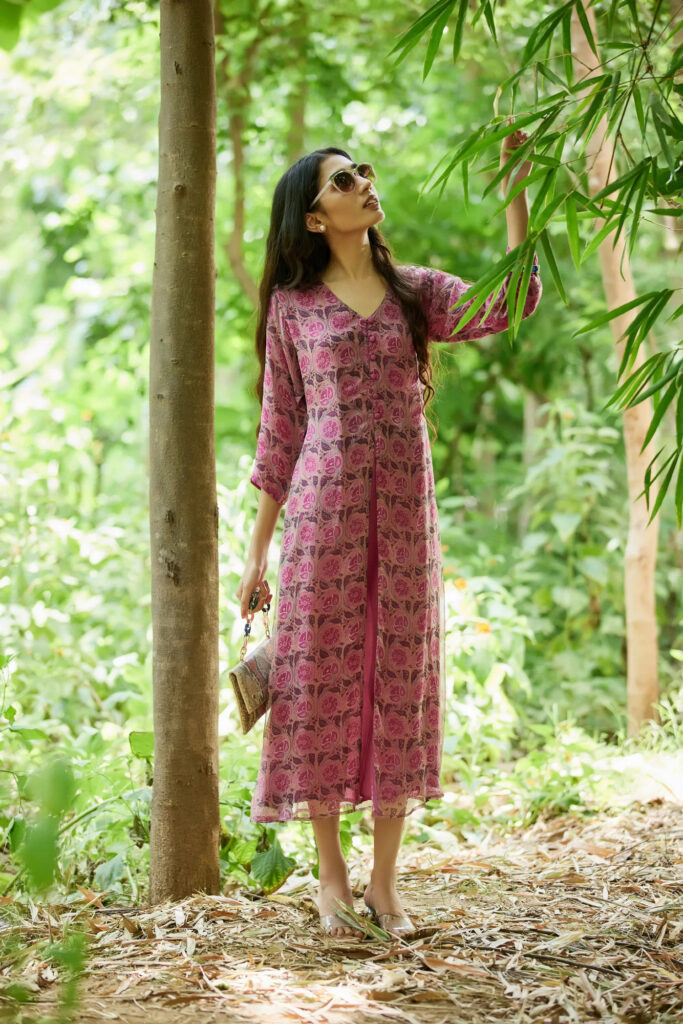 There are headlines everywhere about flowing dresses with subtle Indian prints. A lot of creativity you must have seen other than this but this curated ethnic attire is infused with our rich culture. You can search online for kalamkari dresses. You can also choose a lovely ajrakh dress with stylish spaghetti straps to add some oomph. Explore our maxi dress or knee length to show off your sassy side while going for an ethnic look. These outfits are a perfect example of fusion fashion giving unmatched look to your celebrations.
Hand printed Tops
Women's clothing is always adapting and evolving. A new type of variety is the hand-printed Indian tops for women in traditional form along the lines of a Kurti is becoming popular among the ladies. It is very trendy and has some unique design that involves hand-printed designs that will support you to stand out and look so pretty in the crowd. Picking these tops will be the wisest decision you have ever made. Block-printed tops are timeless due to the elegance in your age group.
One-piece traditional dress
A full-length one-piece dress should be one of the best things in your wardrobe. It is best suitable for your formal events needed for festivals, full-length dresses, and office work and it can be for a modern style look. You can dress it with or without leggings and a dupatta. These dresses are available in various designs, colors, and patterns in nylon, cotton, viscose, and other materials. Pick the one per your taste and exciting thing is that you can easily search them online and make your favorite pick.
Decision time
Modern ethnic wear has given space to the ladies for looking modern along with traditional attire in a single dress. Earlier, there were ethnic dresses that were not modern. But, today, you have modern ethnic staples for your wardrobe to shine in every day most affordably and sustainably. Now, you have unlimited choices for ethnic style and you can do magical changes in today's time. This is the best way to preserve our ethnicity without avoiding the modern touch and enlightening lives and preserving our culture.